In this article I will share my opinion on the best gifts for someone with a spinal cord injury.
To explain this list, you need to know a bit about me: I'm a penny-pincher. But I also believe in the adage "you get what you pay for." Many of these items are outside my budget and, hence, they end up on my Amazon Wish List or I've passed them along to my mom when she asks me what I'd like for Christmas or my birthday.
Here's a list of my top gifts for people with spinal cord injuries.
1. Roomba
Crunch. Oops. I just rolled over the potato chip I dropped earlier. :/ Never fear! With the remote or phone-driven Roomba vacuum cleaner, you can easily clean up the mess instead of repeatedly rolling over it until someone can sweep it up. I know I'm officially old (umm…mature) since I was ecstatic when I received a vacuum cleaner.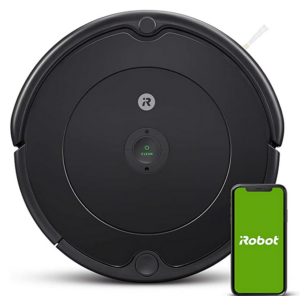 2. Warm, Waterproof Boots

SOREL Explorer II Joan Dual Zip are a new adaptive option for warm, waterproof boots. Read my review of them in New Mobility. Here's a link to purchase them.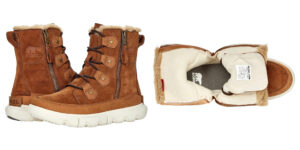 3. Remote flameless candles
Once the sun goes down early on cold winter evenings, there's nothing cozier than a dark room lit with candlelight. Except as a quad, I certainly don't mess with matches, and watching me attempt to blow out a candle is humorous (for others) with the lack of intercostal muscles.
There are many different brands of flameless candles, but Luminara brand is the best by far. I have one 3.5×7 inch pillar candle and two 12 inch tapered candles. All three are controlled by a single remote. These were all Christmas gifts over the past several years and I enjoy them often. I also love these remote control fairy lights.
Get more ideas for gifts in Gadgets in a Living Room for a Quadriplegic.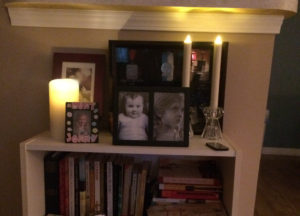 4. Crock-Pot Express or Instant Pot
This kitchen gadget has been a game-changer for me. In the past, my cooking ability limited me to ground beef, ground turkey, and ground lamb. Guys, I can make beef stew and it's perfect every time! Granted, this gadget has a bit of a learning curve, but find a recipe, give it a shot, and eat.
After testing out the differences between Crock-Pot Express and Instant Pot, I chose to go with the Crock-Pot Express since it was easier to seal. It also comes in a 4-quart size which is perfect for people who are single or just cooking for a few.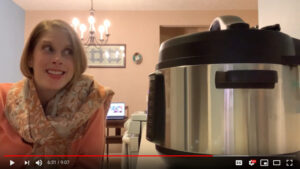 Watch this video to see how I make perfect beef stew every time with the Crock-Pot Express.
TIP: If you can't reach the outlet in your kitchen, purchase a 2- to 6-foot extension cord that you can flip on and of with the push of a button.
5. Miss Alexa and a WiFi-enabled Thermostat
The Alexa Echo Dot was not on my wish list, but my tech-savvy brother gave it to me. And I love it. My favorite feature is controlling my WiFi-enabled thermostat (also a gift one year). All I have to do is say, "Alexa, turn the thermostat up two degrees." And voila! In addition to having a few lamps that are voice-activated, knowing I can make a hands-free call if I were to fall is a nice feature.
6. North Face Jacket
For years I didn't wear a winter jacket because they are just too difficult to get on without assistance. Then I tried my sister-in-law's North Face jacket. It is easy to put on with its slick material and easy-to-pull zipper. Its short waist length fits perfectly for those of us who are seated. The price is high, but I'll wear this jacket for years to come. Read more tips in How to Stay Warm.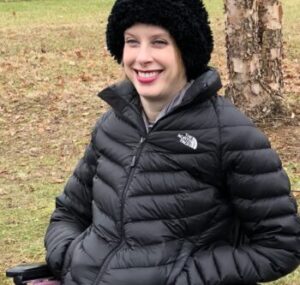 7. BILLY Shoes
Friends say great things about BILLY shoes, "Where fashion meets function." BILLY Footwear is made for toddlers, kids, women, and men. Look closely at the size charts: Some "Big kid" styles fit adults. On the website, they describe how the shoes are made:
BILLY Footwear incorporates zippers that go along the side of the shoes and around the toe, allowing the upper of each shoe to open and fold over completely. Thus the wearer can place his or her foot onto the shoe footbed unobstructed. Then with a tug on the zipper-pull the shoe closes and secures overtop the user's foot.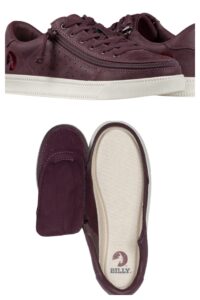 Women's Burgundy Billy Sneaker Lows (Billy website)
Better yet, they're super cute. Some styles come in wide widths and many buyers say even the medium width has room for AFOs.
You can purchase the shoes at the BILLY Footwear's website or at Nordstrom, Zappos, Scheels, and Von Maur. Amazon doesn't have the full selection, but it has great options, often at a lower price.
Read Shoes that Work for me as a Wheelchair User for more ideas on footwear.
8. Active Hands Kitchen Pack Delux
Any adaptive device that makes cooking easier is worth its weight in gold. Active Hands has a special deal with a variety of gadgets for people with limited hand function. The package deal is $109.95 – 25% off from buying the pieces separately. Since I already have a few items, I don't need the entire pack, but I thought it was worth sharing. If you're interested in purchasing the items individually, some of the links are below are from Amazon (to put those Amazon gift cards to good use). Don't forget the Active Hands gripping aids to help you hold the knife (or more importantly, for working out).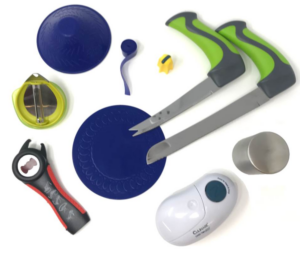 Read this article for more gift ideas for cooking: My Favorite Things in the Kitchen.
9. Cash Gifts
As someone with a limited budget, vacations are typically not an option. So when I receive cash gifts, the money goes into a savings account specified for a vacation. After some 20-plus years, I'm finally close to taking the vacation I've always dreamed of.
10. Touchless Soap Dispenser
I'll be honest: This was a gift to myself, and it's been worth every penny. This GOJO Touchless Soap Dispenser squirts a dollop of foamy antibacterial soap onto my hand. No need to fight with a difficult soap dispenser! The dispenser attaches to the wall, so it takes up no counter space. I've had mine for two years and love it. While the exact model I have is out of stock, this looks like a perfect alternative, plus it includes the soap (which lasts months). Four D-Cell batteries are required.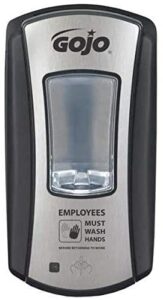 Get more gift ideas in My Favorite Things: Personal Care Items.
11. E-Wand Mini Blinds Starter Set
The E-Wand is a device that attaches to your mini-blinds. It allows you to open and close mini-blinds, as well Venecian and horizontal blinds, with the touch of a button. It's officially on My Favorite Things list! No more living in a cave on sunny days or fumbling with difficult-to-turn wands! Watch my video below to see how they work.
A final word on gifts
Whether you're new to the world of spinal cord injury, or you've been around awhile and are looking for ways to make your life easier or more comfortable, I hope you have some new gift ideas.
Some of the links in this article are affiliate links.