Many things in life are more complicated with a spinal cord injury. Whether it's shaving my legs or staying warm, I've found several "life hacks" that make every day activities easier.
Here are my 5 favorite personal care items.
PROBLEM: Safely and easily shaving
SOLUTION: An epilator
After a spinal cord injury, life goes on. And hair still grows. For years I needed help shaving my legs. Then I discovered an epilator. What's an epilator? An epilator pulls hair from the root with its miniature tweezers. Sitting in bed, I can "shave" my legs without assistance. There are few benefits of having a spinal cord injury. But since I have no feeling in my legs, I can honestly say using an epilator is pain-free!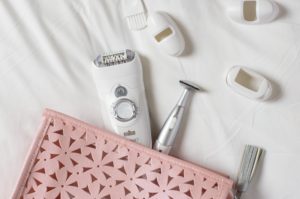 PROBLEM: Hard-to-pump soap containers
SOLUTION: PROVON automatic foam soap dispenser
Clean hands are important when cathing or washing your hands after pushing a manual chair. The PROVON automatic soap dispenser takes the reaching, pumping, and mess of a bottle of soap out of the equation. The soap is sold separately, but even with frequent use lasts months. This little gadget has made washing my hands almost… enjoyable.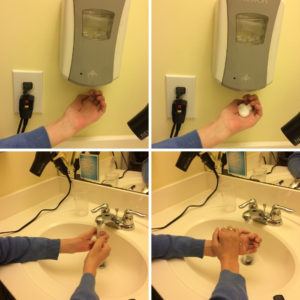 PROBLEM: Looking at your bum
SOLUTION: Vanity mirror
Let's clarify one thing: I'm not looking at my rear out of vanity. Routinely checking one's skin for breakdown is a must for anyone with loss of sensation. Each night when I get in to bed, I undress and then – with the assistance of a mirror – look at the points most vulnerable to skin breakdown: the ischium (butt bones) and sacral areas.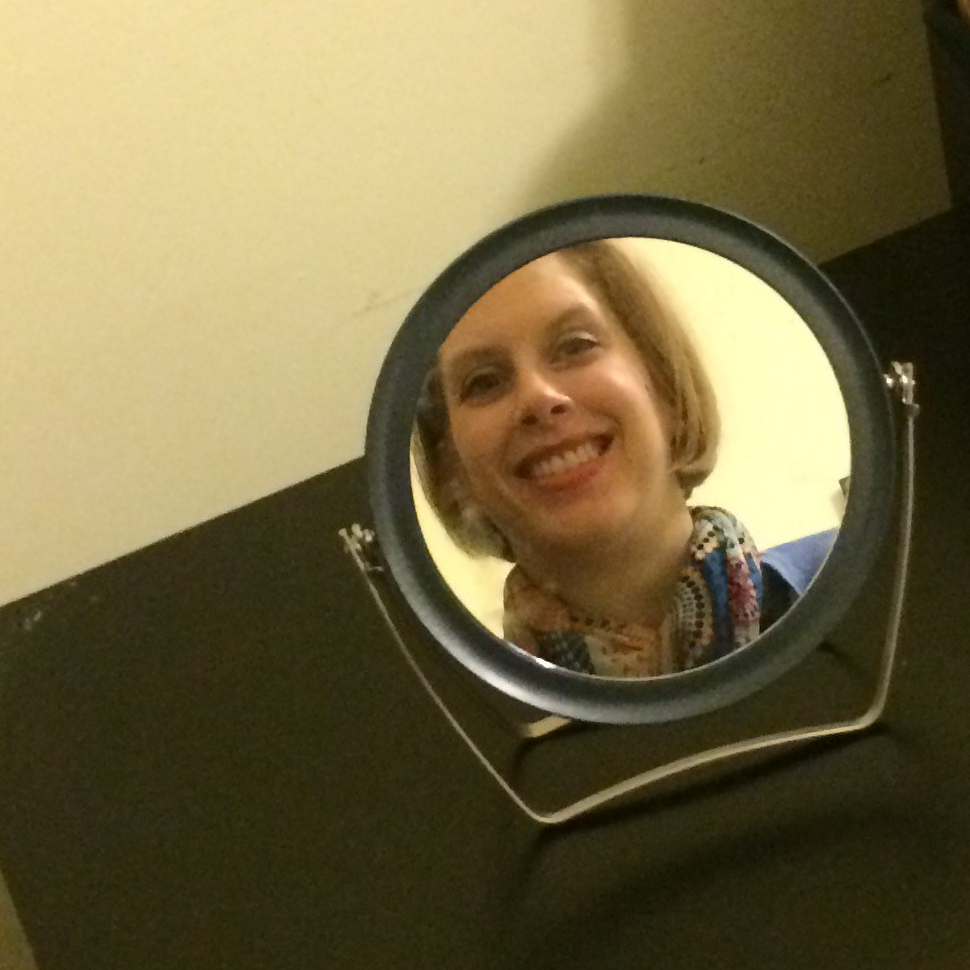 PROBLEM: Tight neck and shoulder muscles – or I'm just plain cold
SOLUTION: Mother Earth Triggerpoint Pillow
My neck and shoulders are often fatigued from the overuse they receive. And in the winter (well, let's be honest, all year round) I often can't get warm. Anther SCI friend recommended Mother Earth Triggerpoint Pillows. This therapeutic pillow can be heated up in the microwave to relieve tense or sore muscles. It is heavy. But the bonus of the weight is that it helps to pull the shoulders down and stretch out those muscles. When I'm chilled, I'll heat it up when I just can't seem to get warm.
PROBLEM: What to put on between the shower and getting dressed
SOLUTION: A terrycloth wrap
Using a rolling shower chair is convenient, but what do you cover up with in between the shower and dressing? This cute and comfy wrap fastens in the back with Velcro and is easy to put on while in a seated position.
What are some of your favorite personal care items you find helpful?

This page contains affiliate links.