Some gadgets make life easier. Others make it more enjoyable. I thought I'd share some of my favorite gadgets I use to modify my living room as a quadriplegic.
Lamps and Lights
Problem: Turning on lamps with those pesky little turn knobs
Solution: Remote Switch and Touch Lighting
This little wireless rocker switch is invaluable. The receiving end plugs into the wall and your floor lamp or decorative lighting plugs into it (I actually have three small lamps plugged into one with a three-outlet adapter). All you have to do is push the switch. This gadget is also great for traveling. If a hotel room doesn't have a light switch near the bed, just plug this into the wall and keep the switch in or near the bed to control the lamp.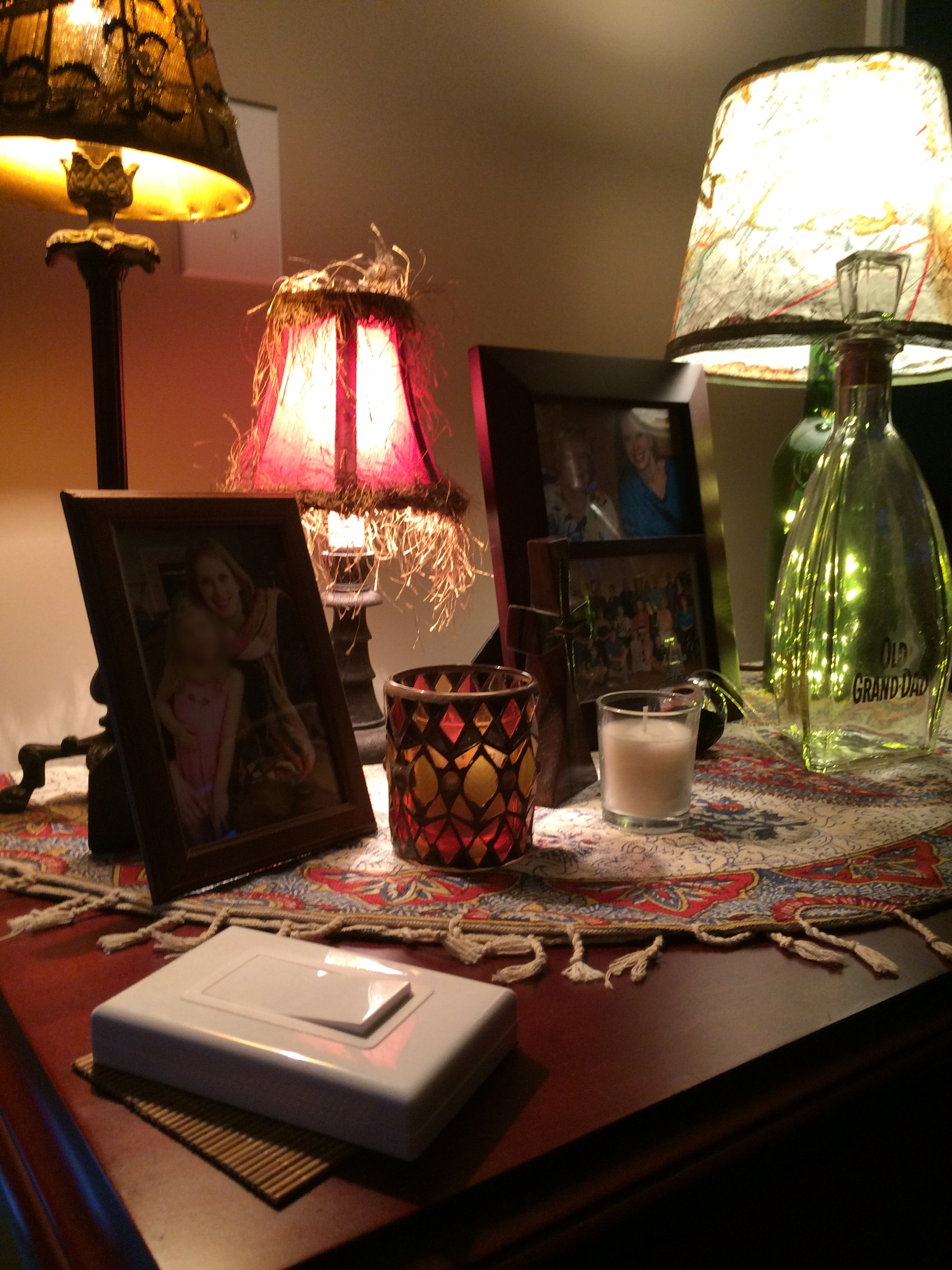 A touch light switch is great for a light with a metal base. This converts any lamp with metal into a touch dimmer light. Simply tap the lamp and the light turns on.
Candles and safety
Problem: Safely lighting and blowing out candles.
Solution: Flameless candles.
Have you ever seen a quad try to blow out a candle? My lack of intercostal muscles makes it a humorous sight. I have never even dared tried lighting a candle out of fear of burning myself – or the house down. But I love the "mood" of candles, especially during winter. They make my house feel warm and cozy.
There are many different brands of flameless candles, but I believe you get what you pay for. I love Luminara brand. I have one 3.5×7 inch pillar candle and two 12 inch tapered candles. All three are controlled by a single remote. These were all Christmas gifts over the past several years and I enjoy them often.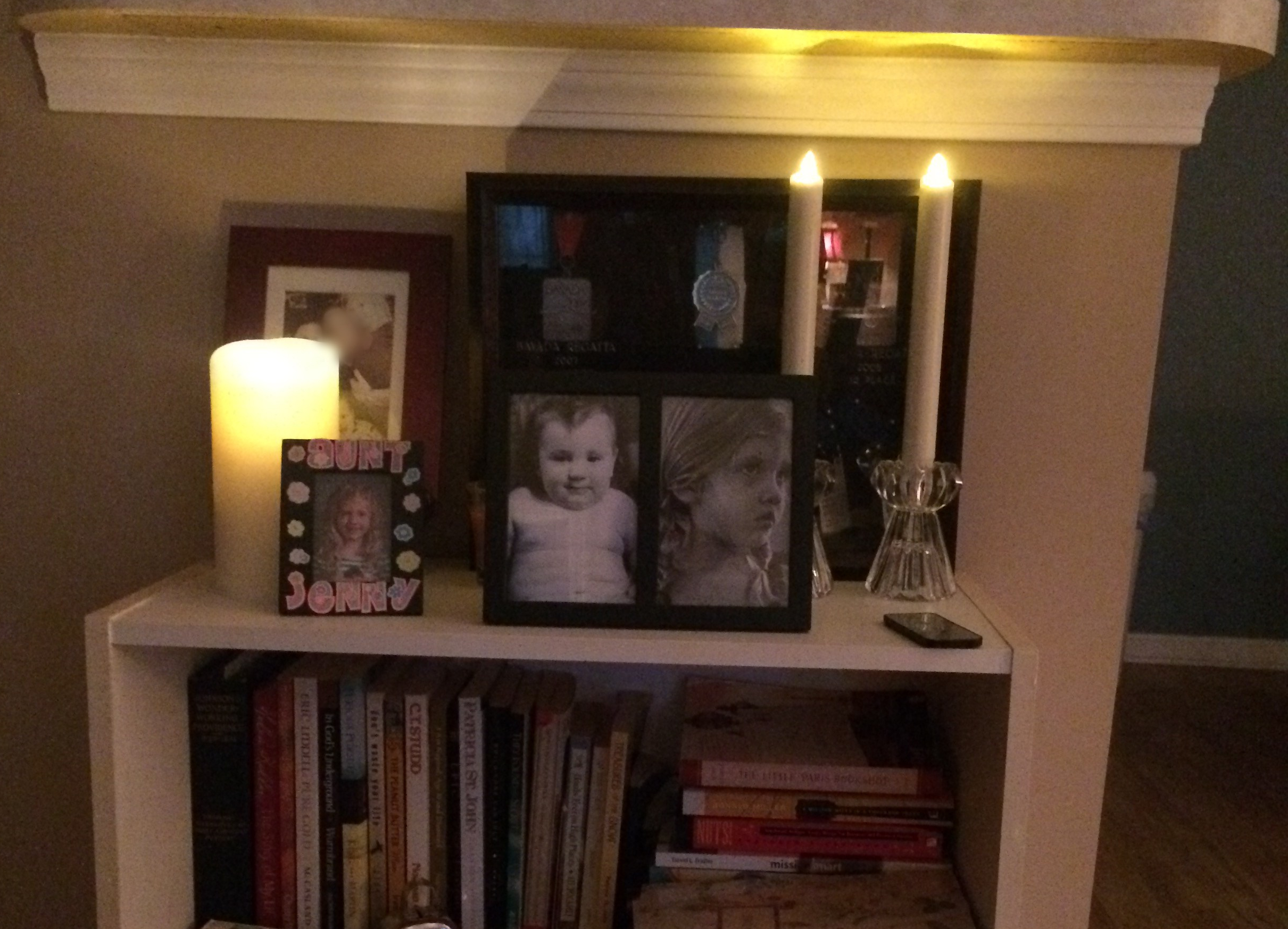 If you're looking for a less expensive option, you can try these 3"x4" candles, but Luminara brand look more realistic and have better battery life. Since I was looking for lights for a crystal sconce, these remote-controlled fairy lights worked better and cost less.
Vacuum
Problem: Vacuuming
Solution: Roomba
A wheelchair can make messes. (Yes, I'm blaming the chair, not myself.) Crumbs always seem to be everywhere. A Roomba vacuum cleaner is an easy way to vacuum up messes. You can set it on a timer or use the remote to spot clean. I have an older model that does the job well, although the newer versions have a lot more bells and whistles.
Temperature Control

Problem: Controlling the thermostat when I'm in bed
Solution: "Smart" Thermostat
I've had a programmable Honeywell thermostat for about 10 years. I love it – not only for its energy-saving qualities – but to have the heat turn on before I get up on a chilly morning. I recently upgraded to the Honeywell Wi-Fi 7-Day Programmable Thermostat that can be programmed for each day of the week – and controlled remotely by an app on my phone or by Amazon Alexa Dot. Adjusting the thermostat from the comfort of my bed? Yes, please!
Over the threshold
Problem: Door Threshold to Patio
Solution: Threshold Ramp
Sometimes getting over a small door sill feels like pushing up a mountain. When I bought my condo, the builder graciously installed a door sill ramp leading out to the patio. This makes it an easy and smooth roll out to my patio. Getting back in the door can still take some work, so on this summer's home improvement list is getting a threshold ramp like this one to help me easily get back inside the house.
Find more of My Favorite Things here.
This page contains affiliate links.