Staying warm in the winter can be an art form when one's ability to regulate body temperature is disrupted as a result of a spinal cord injury. Unfortunately, for many years I floundered about as I tried to figure out how to stay warm after my injury.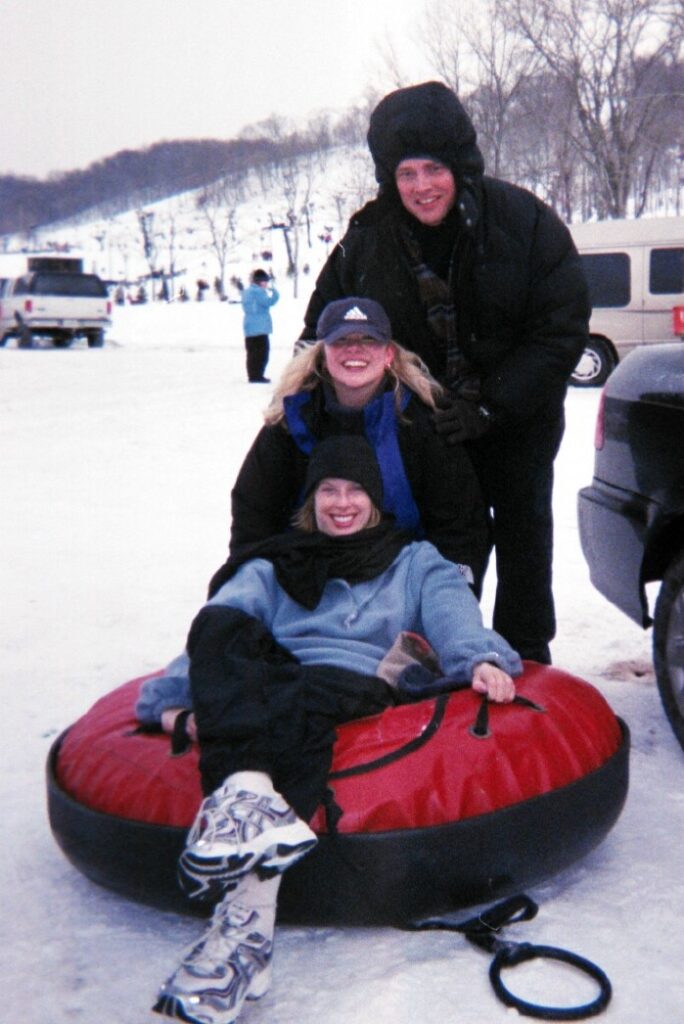 My first time going snow tubing, after my injury, I seriously failed in staying warm. After two hours in 16 degree (Fahrenheit) weather, my brain felt "foggy." I decided to wait for my friends in the car with the heat blowing on high as my teeth chattered. After 20 minutes, I took out my thermometer (I keep one with me in case I think I'm overheating). My temperature was 92.7. I was hypothermic due to being inadequately dressed.
I quickly learned that just because I can't feel it, doesn't mean it won't affect me. Thankfully, the only consequence was a sleepless night shivering under a pile of blankets.
Over the years I have acquired wisdom in what works to keep me warm and maintain my body temperature. Here are my seven favorite accessories to stay warm in the winter.
Hats
I always thought I looked silly in hats. Plus they give you "hat hair." Then I discovered how warm hats kept me. Now I have a collection of hats – both for winter and to protect me from rain.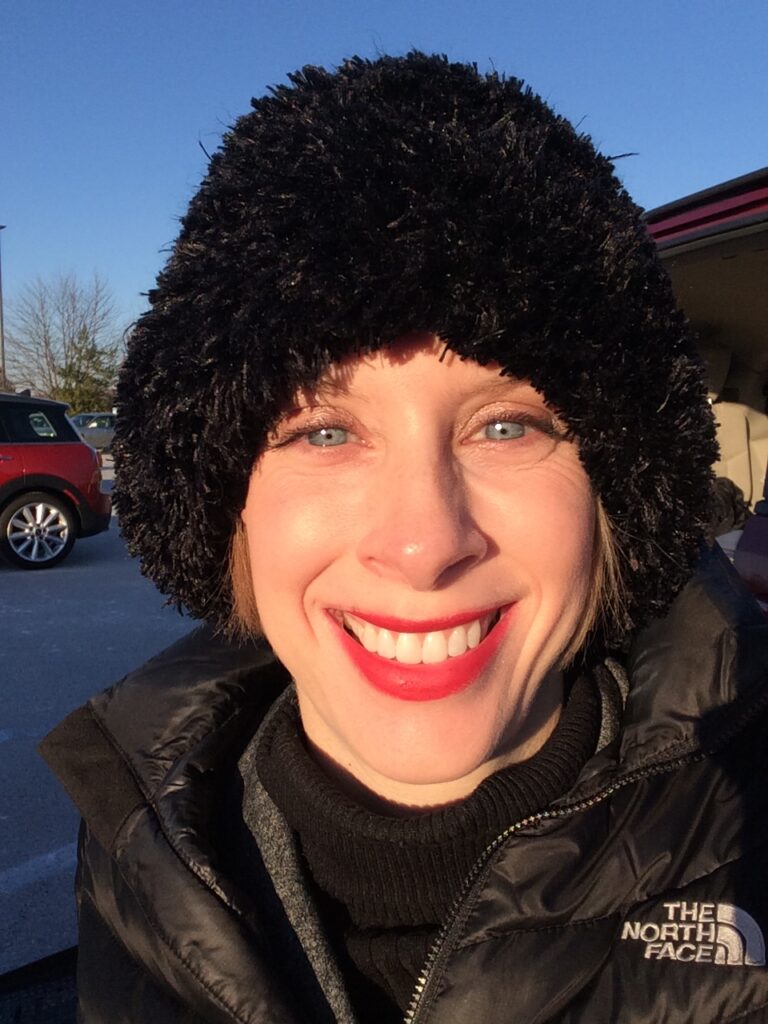 Scarves
I'm bit of a fanatic when it comes to scarves. Watch this video on how I wear scarves year round – both as a fashion accessory and for warmth.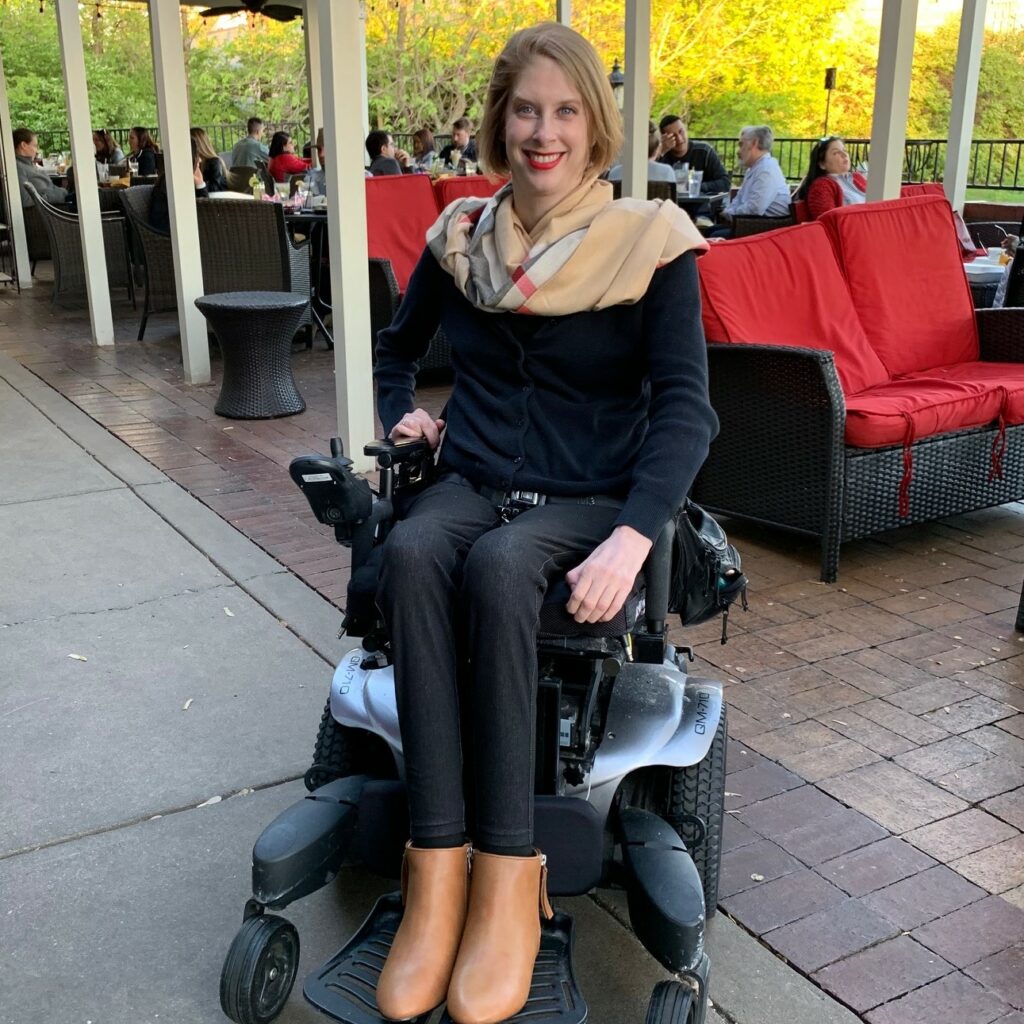 Jacket
For years I went without a winter jacket because they are difficult to put on. Then I tried on my sister-in-law's North Face® jacket. I fell in love. It was easy to get on with its slick material and easy-to-pull zipper. And its short waist length fits perfectly for those of us who are seated. The price is high, but I'll wear this jacket for years to come.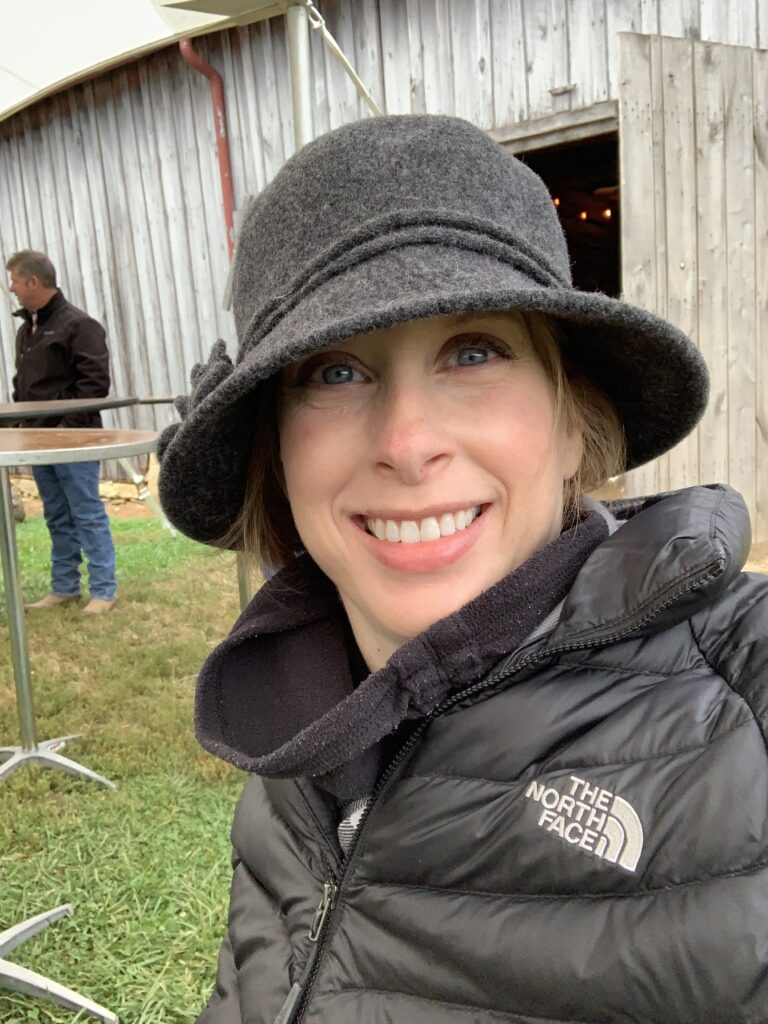 This seated pea coat from IZ Adaptive is beautiful, as well as warm. This brand is quite expensive. I recommend signing up for the mailing list to receive notifications of sales. I purchased this beauty for over 60% off.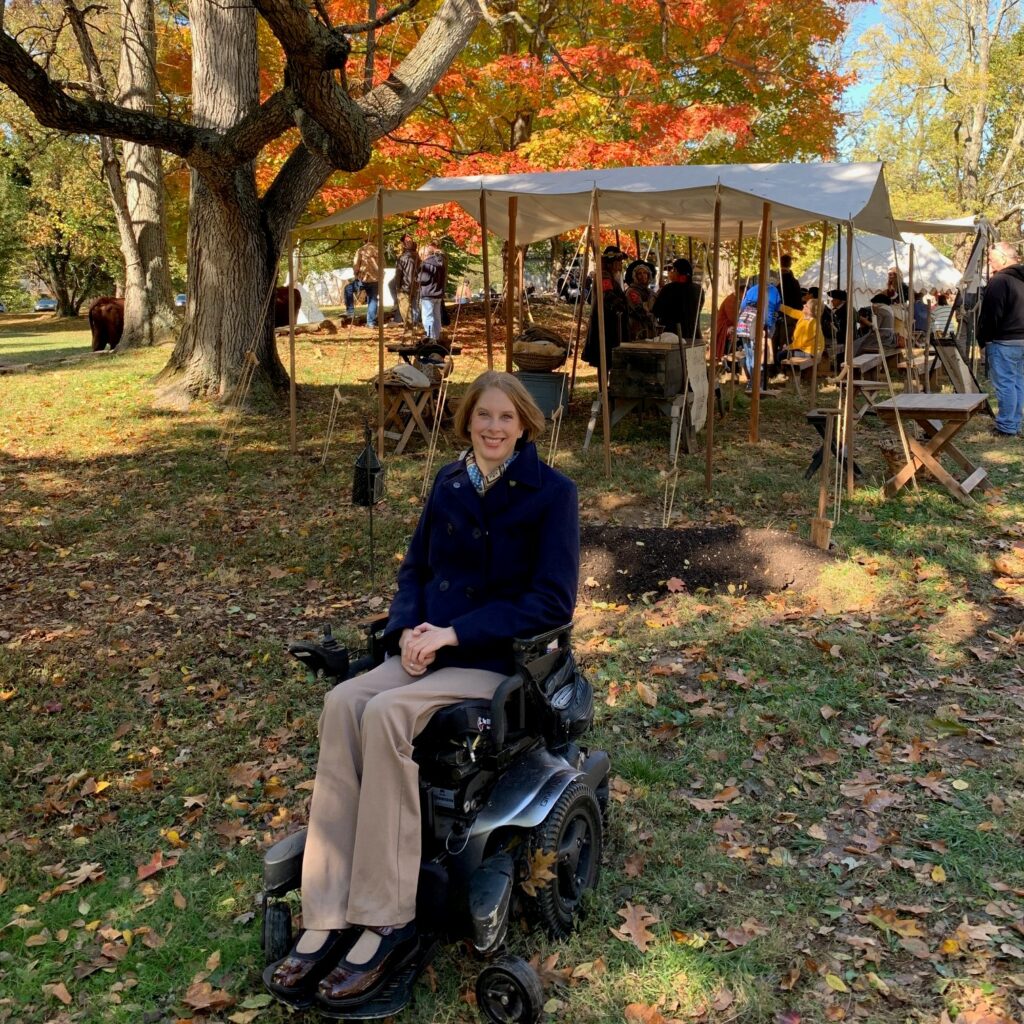 Leg Warmers
It's no longer the 80s, but leg warmers still serve the purpose their name implies: keeping your legs warm. They can be worn under dress pants or inside boots. If you're a fashionista, rock them over some fleece-lined leggings.
Warm Boots
Warm boots with a side zipper? YES! These UGG-like boots have a side zipper that allows me to make sure my foot is in the boot properly. And they do a good of keeping my feet and legs from turning to ice.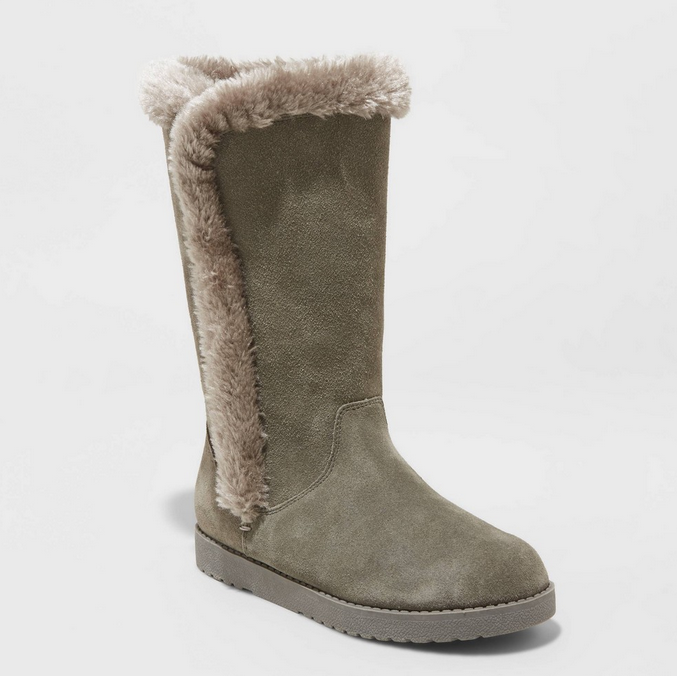 SOREL Explorer II Joan Dual Zip are a new adaptive option for warm, waterproof boots. Read my review of them in New Mobility. Here's a link to purchase them.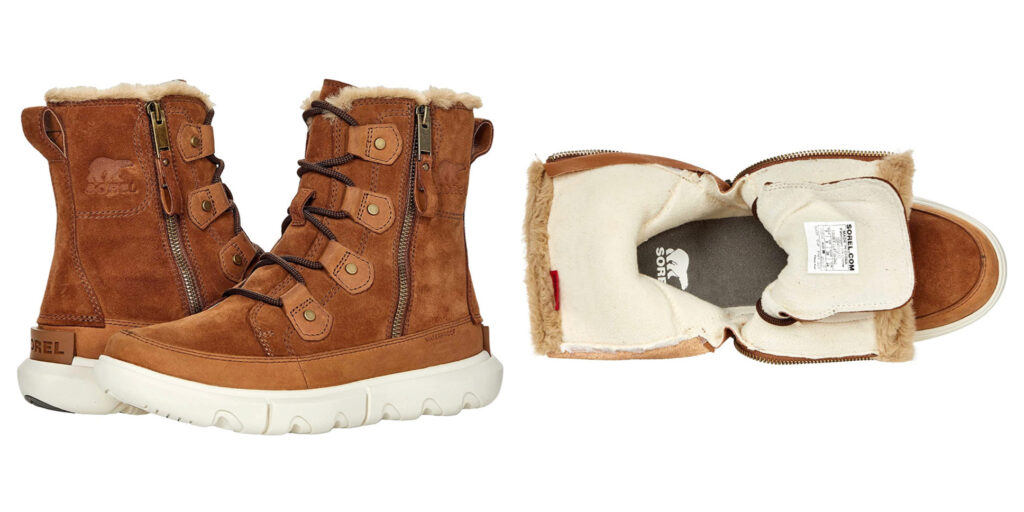 Mittens
Mittens are perfect for quads: no failed attempts at getting my fingers squished into gloves. I purchased a pair of hand knitted wool mittens at an 18th Century Market Fair a few years ago. I don't wear them often, but when I need them, they are easy to put on.
A Sleeping Bag
A sleeping bag? I'll explain. After my run-in with hypothermia, I wasn't about to take a chance when I went skiing. I had planned on bringing a sleeping bag to keep my lower extremities warm. The great news: Keystone's adaptive ski program had sleeping bags on hand (as well as extra jackets and gloves). This girl right here skied Keystone in 20 degree weather and survived with my temperature intact. Watch the video.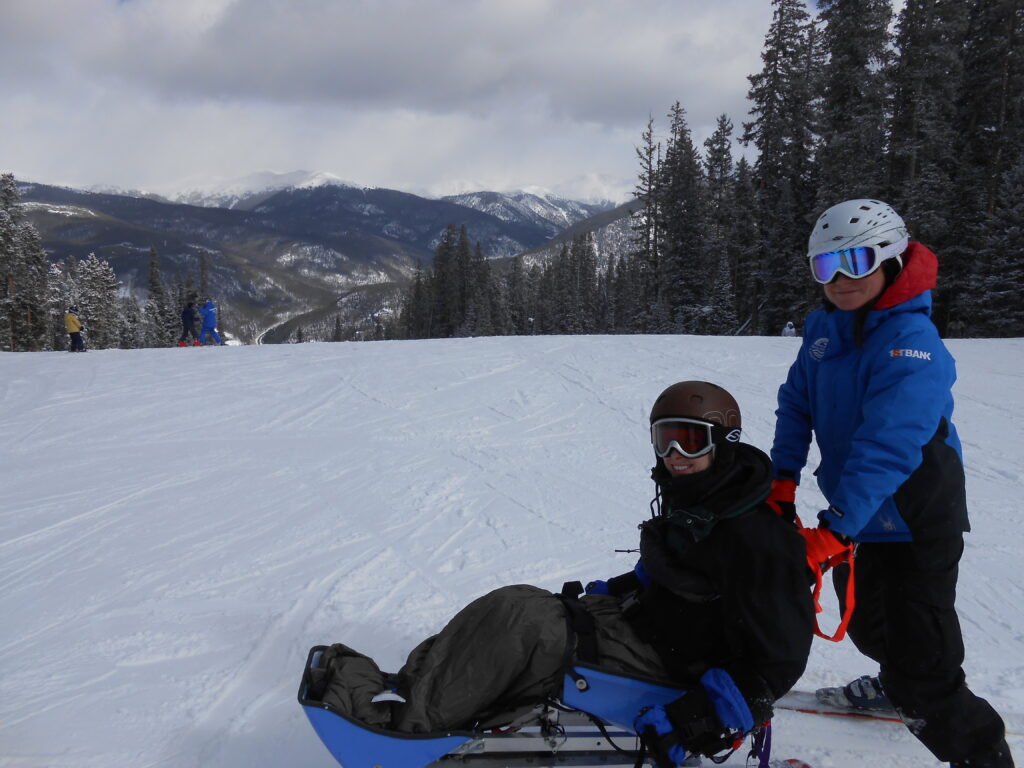 Whether you are running to the store or making a day of it in a winter wonderland, be prepared to stay warm. Keep gloves, a hat and a blanket in the car, too, in case of a breakdown or inclement weather.
Some links in this article are affiliate links.
This article was originally published at BardCare.com.