Qabuli Palow is one of the most popular dishes in Afghanistan. I figured out a way to easily mimic this dish. Is this recipe the "real deal"? No, but it tastes incredibly good and  reminds me of my time spent in the country. Best of all, it's all done in a rice cooker (and with a fraction of the oil).
Ingredients:
1 ½ cups basmati rice
1 ½ teaspoons cinnamon
1 pinch saffron
1 teaspoon salt
½ teaspoon cardamom
1 teaspoon turmeric
1 teaspoon cumin
1 teaspoon ground asafoetida and/or 2 tablespoons dried chives (see Tips below)
1 ½ cups cooked chicken (or your choice of meat) (see Tips)
½ – 1 cup shredded carrots
½ cup raisins
¼ cup olive oil
About 2 cups chicken broth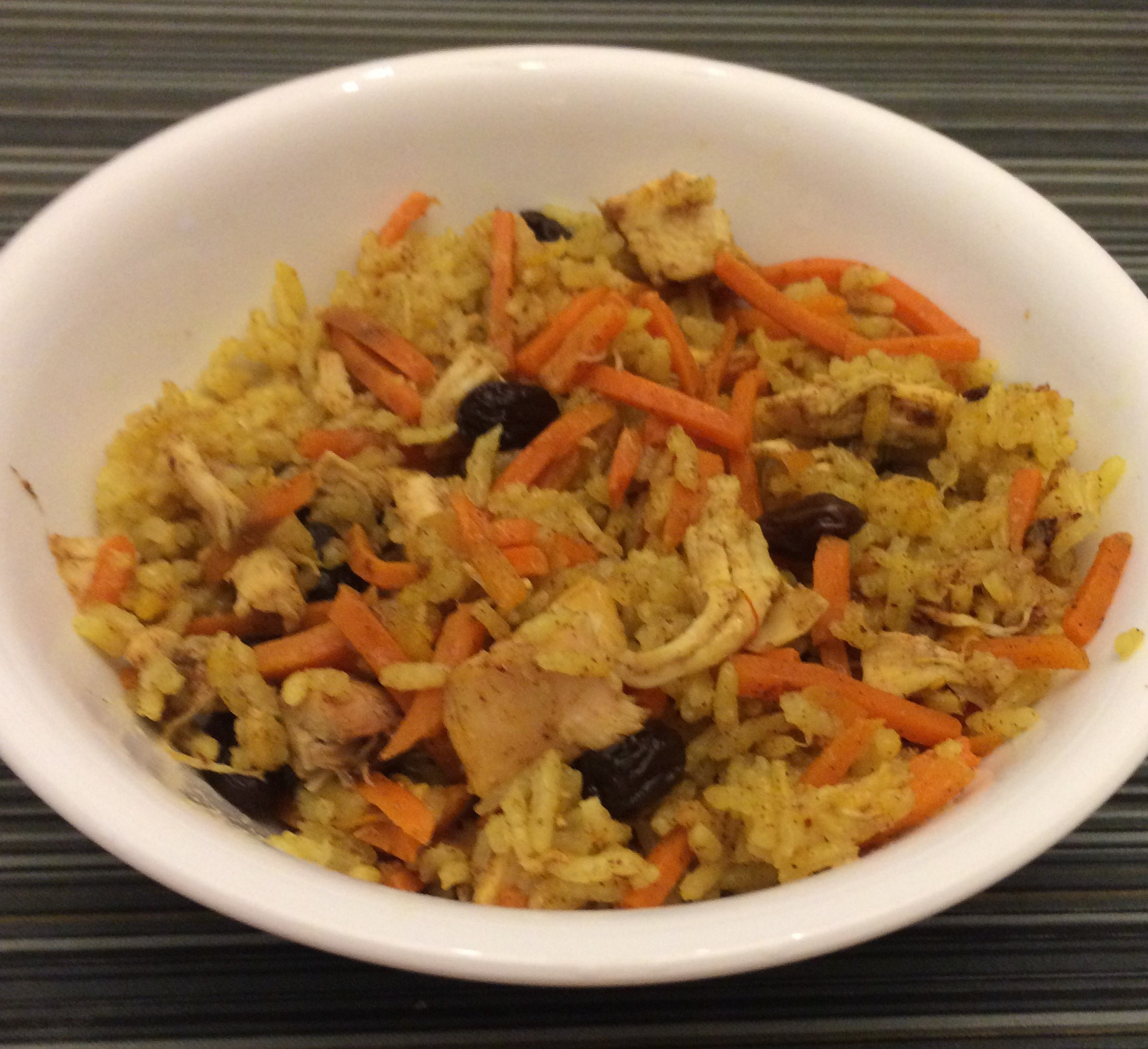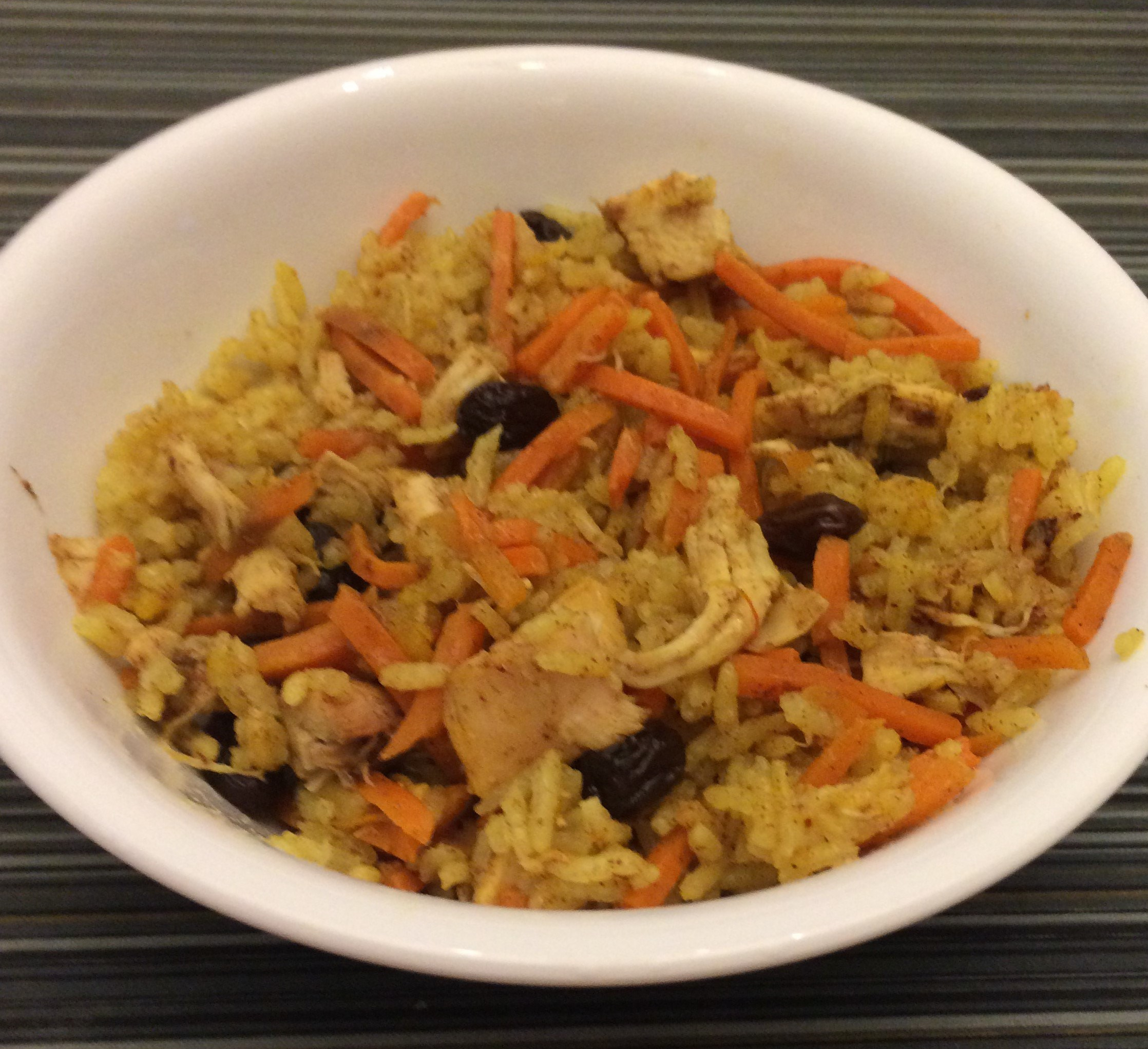 Rinse rice with water in a colander. Add to the rice cooker. Add broth (up to the middle of lines 1 and 2 in the rice cooker), cinnamon, saffron, salt, cardamom, turmeric, cumin, asafoetida, chives and olive oil to rice cooker. Place carrots, raisins and chicken in cooker and gently stir. Turn on rice cooker and allow to cook until finished.
Tips:
Rotisserie Chicken. You'll see this trick in many of my recipes. My mom graciously takes the meat off the bones of several rotisserie chickens. She places about a cup and a half of chicken in a freezer bag. When I am ready to cook a meal, I defrost the chicken and toss it in. No need to cook meat.
The best part of cooking this dish is eating the seasoned browned rice stuck to the bottom of the pan. Don't miss this delicious treat!
One obvious missing ingredient here is onions. Some rice cookers allow you to sauté vegetables. If yours does not and you want the onions, sauté ½ cup in a small pan and add them to the rice cooker, or substitute onions with 1 teaspoon aasafoetida and/or 2 tablespoons dried chives. (I use Rani Asafoetida Powder and  Mother Earth Products Dried Chives.)