Weight, nutrition and diet, and exercise are important factors to consider in maintaining our health with a spinal cord injury. Doctors can examine the status of our health through measuring our weight, blood pressure, A1C and cholesterol levels and blood glucose levels. It's a good idea to talk with your doctor about how often he or she recommends routine screenings based on your current health.
Weight and spinal cord injury
One of the easiest measures of our health is our weight (although finding a scale for chair users can be difficult). Carrying around extra weight increases the risk for cardiovascular disease, diabetes, high cholesterol and glucose intolerance.1 But being overweight, or obese, creates additional risks that our able-bodied peers don't have:1,2
Increased wear and tear on upper extremities
Increased risk for skin breakdown due to increased pressure, shearing on wheels or chair while pushing or during transfers
Decreased ability to reposition oneself in chair or bed
Skin breakdown due to folds that trap moisture
Respiratory problems since abdominal weight impairs the ability to breathe deeply and cough
So what is an ideal weight for someone with a spinal cord injury? Due to a decrease in muscle mass and bone density, paraplegics should weigh 5 to 10% less than an able-bodied peer, while quadriplegics should weigh 10 to 15% less.1,2,3 Everyone is different, though, so talk with your doctor about your ideal weight.
Nutrition, diet, and SCI
Calorie needs change based on one's activity level and muscle mass. An active able-bodied person needing approximately 2040 calories before a spinal cord injury would need 1736 calories as a para and only 1334 calories as a quad. That's a 35% difference. Simply put, people with SCIs don't need to eat as much as they did prior to their injury.2,3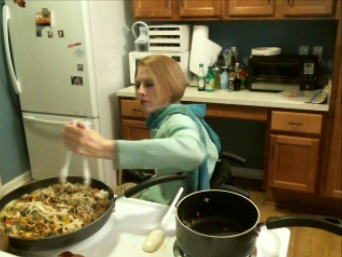 The quality of food we ingest is just as important as the amount one consumes. A diet rich in vegetables and whole grains can help regulate bowel function.2,4 Drinking enough fluids positively affects bowel movements and improves bladder health; fluids also keep the skin hydrated which helps prevent skin tears and breakdown.4 Protein needs increase significantly when a person has a pressure sore.1,3 Talk to your doctor about your nutritional needs if you have a pressure sore.
Exercise and spinal cord injury
Exercise is also important. Rates of cardiovascular disease in the SCI population are three to five times higher than in the able-bodied population due to physical inactivity.5 Although research shows that even six weeks of moderate to vigorous upper extremity exercise 3 days per week shows improvement in cardiovascular health in SCI,5 exercise alone is not enough if you're trying to maintain or lose weight.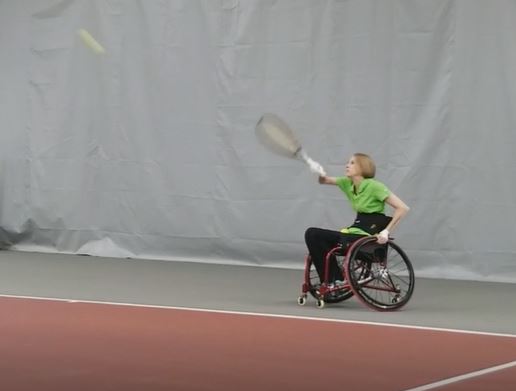 Here's the bad news: "A person walking briskly for 30 minutes increases the amount of energy they burn by approximately 150 [calories]. A wheelchair user needs 50 – 60 minutes of self-propelling outdoors to burn the same amount."2 The conclusion is that exercise alone will not allow one to lose weight; decreased caloric intake is necessary.2
So how much should we exercise? An international study recently determined that 2 weekly 20-minute moderate to vigorous cardio workouts and 3 sets of strength-training for the major muscle groups twice a week was the minimum needed to maintain respiratory fitness and muscle strength.6 (Read more about these guidelines at this link.) For high-level quads, range of motion exercises are recommended.4
Weight. Nutrition and diet. Exercise. These are the three legs on which our health balances.
What will you choose to do?
Tips for Healthy Living with Spinal Cord Injury
If you decide that you need to change your diet and/or exercise, talk with a doctor first.
Slow and steady wins the race.
Click here to read more about Cardio Workouts.
Being underweight carries risks for SCIs, too.
Find fun ways to stay active. Exercise doesn't have to be a four letter word!
Take control of what you eat. This can be difficult as quads if we rely on others for food prep. But remember: It's your health and your life on the line.
References
This article was originally posted on BardCare.com.