After a spinal cord injury, one thing we might lose is holiday traditions. Over the years, I've learned traditions change with time as well. The excitement of Christmas morning no longer wakes me up before sunrise. To get in the Christmas Spirit, I try to be intentional. I've established a few traditions each year – and I try to be flexible as traditions change.
Holiday Entertainment
Whether it's seeing the classic tale of Ebenezer Scrooge in A Christmas Carol at a local theater or a performance of The Nutcracker at the ballet, going to a holiday performance gets me in the Christmas Spirit. It's also the perfect excuse to squeeze in some time with friends and family.
Would you rather stay home? Watch some classic holiday movies. I'll let you in on a little secret: I'm not a fan of Lifetime or Hallmark movies – except during the holidays. What is it about sappy romances set during Christmastime that gets to me? I don't know. But my guilty little pleasure is now out in the open!
If romances aren't your thing, watch holiday classics like It's a Wonderful Life, National Lampoon's Christmas Vacation, Elf, Die Hard, or other favorites. Netflix has an entire channel dedicated to holiday movies.
And for a Christmas movie starring a disabled actor, don't miss Christmas Ever After with Ali Stoker on Amazon Prime.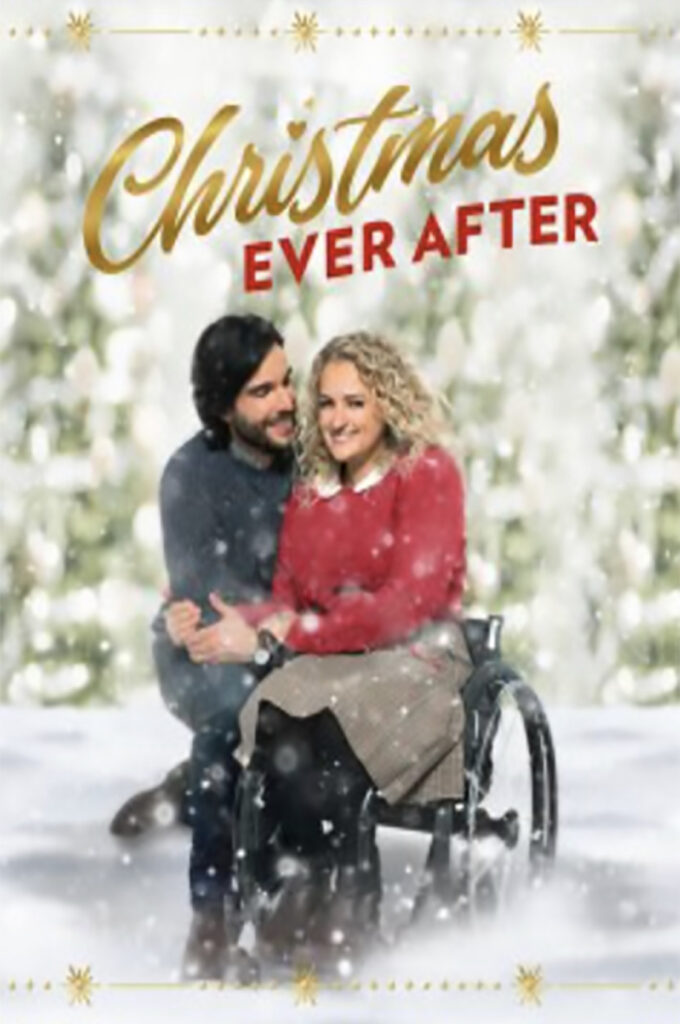 A Little Christmas Cheer
The twinkle of lights on a Christmas tree during the holidays gives cold winter nights a warm glow. Living in a condo provides an opportunity for space-saving ingenuity.
Each year a little elf or two (okay… a friend or family member) comes to my place and gets my Christmas tree off the top shelf of my hallway closet. My two-foot-tall tree is displayed perfectly on a storage cabinet in my living room. The small tree saves room for maneuvering around the house. The lights are plugged into a wireless rocker switch so I can easily turn the lights on and off. And I bask in its glow every evening.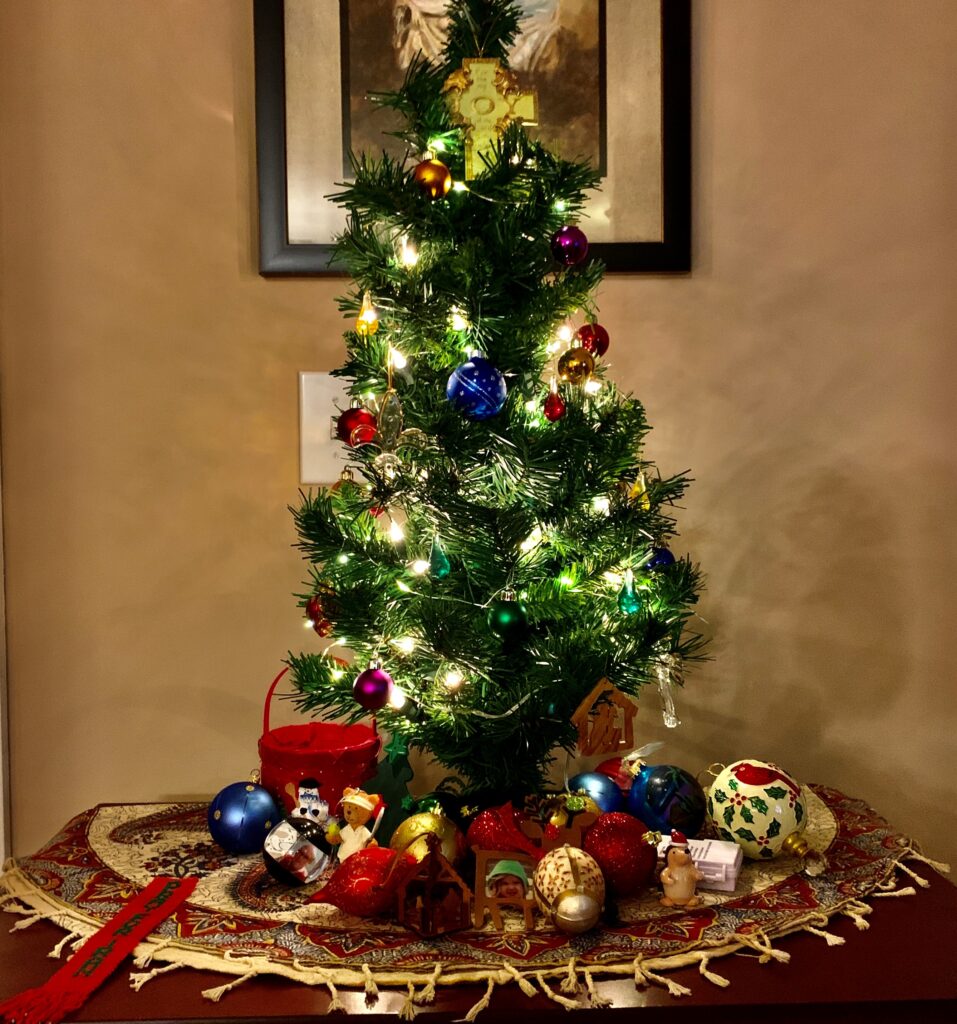 There's something comforting about the twinkling white lights amid the shiny ornaments that warm my soul and makes it feel like Christmas.
Wrapping Christmas Presents
One annual tradition I've had for years is wrapping Christmas gifts for my family and friends. Why do I take the time to wrap gifts each Christmas? It gives me time to be thankful for the gift of Dr. John Shaw who gave me increased hand function and independence through tendon transfers after my spinal cord injury. Below is a video of how I wrap my gifts. (Watch this video review of an easy wrapping paper cutter.)
When Holiday Traditions Change
I remember the first Christmas after my spinal cord injury. I couldn't get up before my parents since I needed my mom's help. No sitting on the floor with my brother and our dog, still in our pajamas. While my brother still handed out gifts to each person, I couldn't grab the presents or excitedly tear into the wrapping paper. It all took effort.
With a married sibling and the kiddos growing, Christmas Day is different each year. And now with my parents aging, change is occurring again.
That's the hard part of being a person who craves tradition. Although I'd rather have annual holiday traditions, if there's one area of growth I've experienced with a spinal cord injury, it's flexibility.
Where you can find me this Christmas
If you are looking for me this December, more than likely I'll be sipping on hot tea or hot chocolate while watching Little Women, The Holiday, or While You Were Sleeping… basking in the glow of my little Christmas tree.
What can you do to boost your Christmas Spirit? Here are some ideas:
You don't need to break the bank. Go to a school's free holiday performance. Enjoy looking at Christmas lights downtown or in a neighborhood that goes all out Christmas Vacation style.
If you don't have family nearby, invite others who might also be alone. Several years ago I invited a family who were refugees from Iraq over for dinner. When the conversation started to lull once vocabulary words ran out, my dad pulled out his guitar and played Christmas carols. What an enjoyable evening!
Spend time making Christmas gifts that have sentimental value. I've made homemade vanilla extract and lip balm. (And no, I'm not a crafty person!)
Remember those whose loved ones have passed away. They may not feel like celebrating. Invite them. Text them. Comfort them. Listen to the sweet memories they have of their loved ones.
Christmas can feel anything but merry at times. If you're struggling with depression or suicidal thoughts, please reach out for help. If you don't have someone to talk to, call the Suicide and Crisis Lifeline at 988.
You Might Also Enjoy: