Over the years I've fallen in love with Locust Grove. The Georgian-styled mansion was built around 1792 and is located on 55 acres of beautiful rolling hills. The house and land belonged to William and Lucy Clark Croghan. Its rich history includes throngs of well-known historical figures who were welcomed at the Croghan house.  
Lucy's brother, General George Rogers Clark, Brigadier General with the Illinois Regiment during the Revolutionary War
Presidents James Monroe and Andrew Jackson
John James Audubon, the French-born surveyor and renowned illustrator of Birds of America
Cassius Marcellus Clay, Kentucky planter, politician and abolitionist
Explorers Merriwether Lewis and William Clark (William was the brother of Lucy and George)
A Host for Many Events
Each year Locust Grove hosts a number of events (peek at their event calendar here). When visiting the property, it feels like I have stepped back in time as I see people clad in period-appropriate attire. My favorite events are the Jane Austen Festival (July) and The 18th Century Market Fair (October).
The Jane Austen Festival held in Louisville battles with Bath, England, each year to keep the Guiness Book of World Records for most people in Regency attire. Women in high-waisted gowns and gentlemen bound for duels stroll the grounds. (No, you don't need to dress up to enjoy the day.)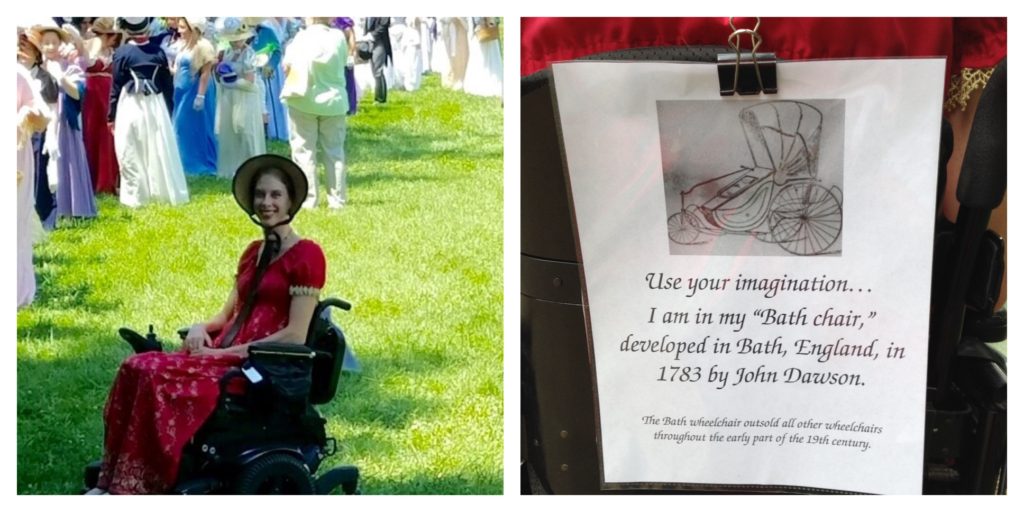 The 18th Century Market Fair offers performers, vendors, food and even soldiers reenacting battles of the Illinois Regiment of Virginia. At both events, many vendors and attendees stay in character, teaching a great bit of history at the same time.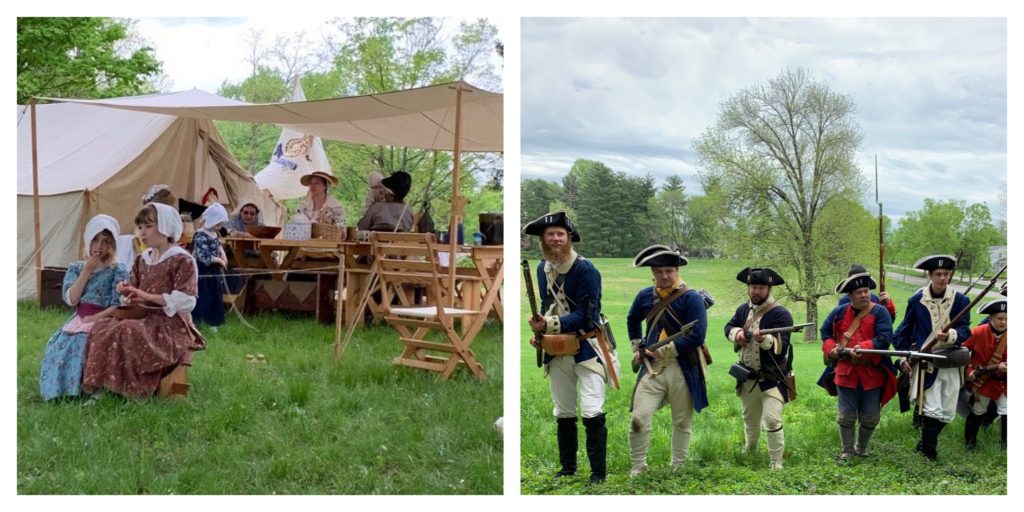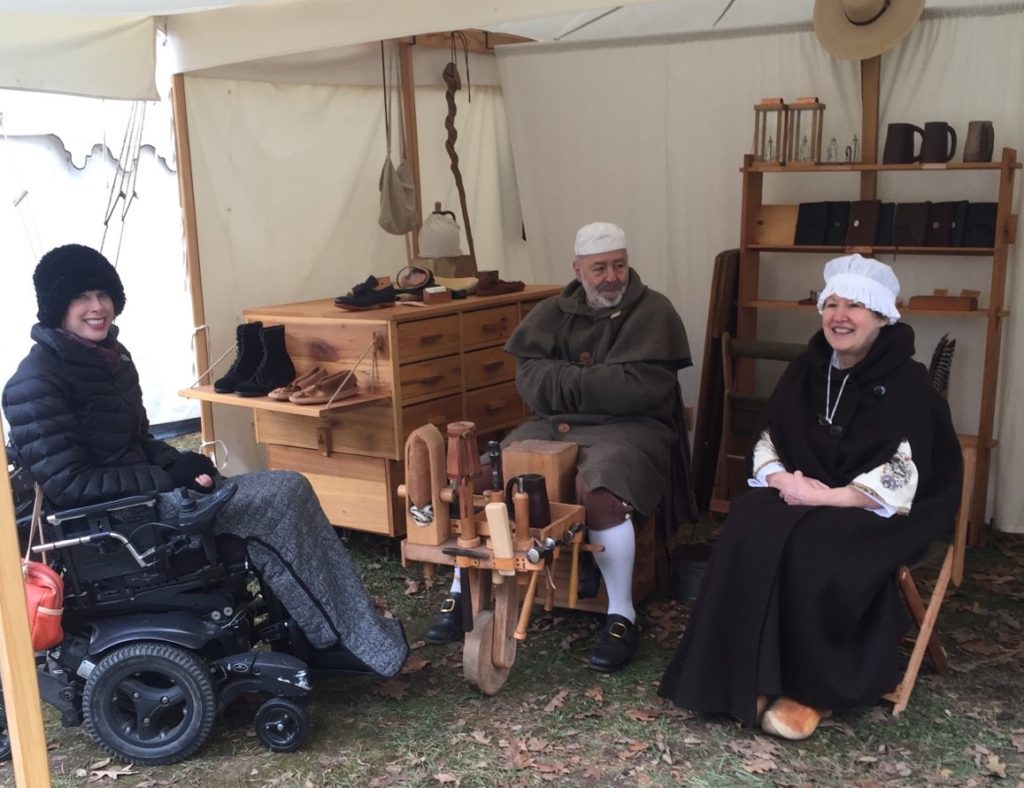 Access at Locust Grove
Unfortunately, accessibility is limited at the mansion. There is no lift or alternate route to enter the house via a wheelchair. According to Thomas C. Jester and Sharon C. Park: "Historic properties are not exempt from the Americans with Disabilities Act (ADA) requirements. To the greatest extent possible, historic buildings must be as accessible as non-historic buildings. However, it may not be possible for some historic properties to meet the general accessibility requirements."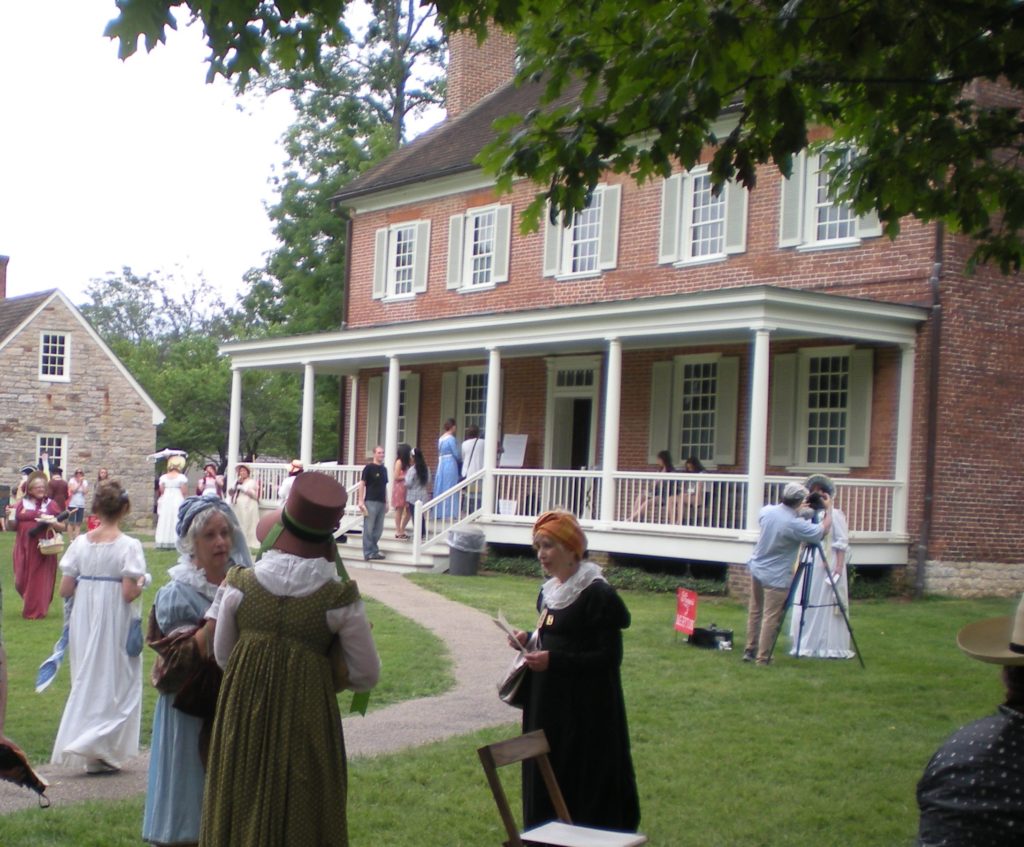 As a lover of all things historical, I can appreciate the desire to keep an historical site intact. But I long to be able to peep inside the 200-year-old house that was purchased and renovated in 1961 by Jefferson County and the Commonwealth of Kentucky.
The museum at Locust Grove is fully wheelchair accessible. It is air conditioned (and heated), so if you need to get out of the summer heat, pop into the interactive museum and learn about Locust Grove's history. The women's bathroom has an accessible stall. The water fountain located by the restroom has chilled water.
What to Expect
Although there are about seven accessible parking places, only one is accessible for vans with ramps that deploy on the passenger side. Come prepared to back into a parking spot or park in the grass during large events.
The walking paths are gravel once you pass the mansion. This is where the vendors are during events. I stay in the grass since I tend to get stuck in the gravel. If you use a manual chair, bring your FreeWheel.
During the Jane Austen Festival and 18th Century Market Fair, bring spending money to purchase handmade goods and tasty food. Vendors like LBCC Historical Apothecary make and sell products you will find nowhere else.
Expect the extremes of Kentucky's weather. Unfortunately, it's typically very hot and humid during the Jane Austen Festival. I've attended the 18th Century Market Fair on a perfect fall day, as well as in 26 degree temperatures.
Locust Grove is located 7 miles from downtown Louisville at 561 Blankenbaker Lane. Visit Locust Grove's website for more information. The price to enter varies by event.
Want more ideas of things to do around Louisville? Take an unexpected free adventure at Joe Ley.