Early on in my injury, I didn't want a personal care attendant. It was horrifying enough to have my mom and grandma help me with personal care. But a stranger? No way! And then I had to. Between my mom working full-time and her already-existing back problems, and Grandma being, well, a grandma, it needed to happen.  
Hiring outside help was the best thing that could have happened. For everyone.
Success – and Failure
Thankfully, after eight years I had been accepted to receive reimbursement for wages through the Personal Care Attendant Program in Kentucky. (Check with your state's independent living centers for programs near you.)  
For years I used small agencies and was fairly successful in finding good people to help me with bathing, dressing, and the bowel program. By using an agency, I wasn't responsible for payroll, withholding, or paying taxes. But my luck finally ran out with agencies. After a string of bad apples through the only affordable company, I finally decided to hire someone privately.  
But how do you find a good, reliable personal care attendant? How do you do payroll and taxes?
I was overwhelmed.
Finding a Personal Care Attendant
When I first ventured out on hiring a caregiver, I hired a friend. I'd sworn I was never going to do that. But she had experience and needed a job. And I needed a PCA.
Thankfully, it was a match made in heaven. Yasmin was not a morning person, but she showed up on time and did what was needed, all while singing Disney melodies (that would stay stuck in my head the rest of the day).
But Yasmin decided to return to school, which interfered with the morning schedule. I was clueless as to where to look for someone new.  
I tried the obvious: posting information at nursing, OT and PT schools, and rehab facilities. No luck there (but I know many other people who have). So I tried Care.com. This service requires a monthly fee to communicate with potential employees, but in my case, it was worth every penny. I hit the jackpot when I found Trish.
After a year and a half, Trish needed to care for her own family. I was crushed, but also fully understood her reasons for leaving.
Louise had been cleaning for me but had previously worked in home health. She stepped into Trish's place seamlessly. And I've given her name to several friends. Now Louise juggles four of us in her schedule… and keeps us all up and going and living life. 
I always try to connect my friends via word of mouth with other reliable caregivers who are looking for additional work.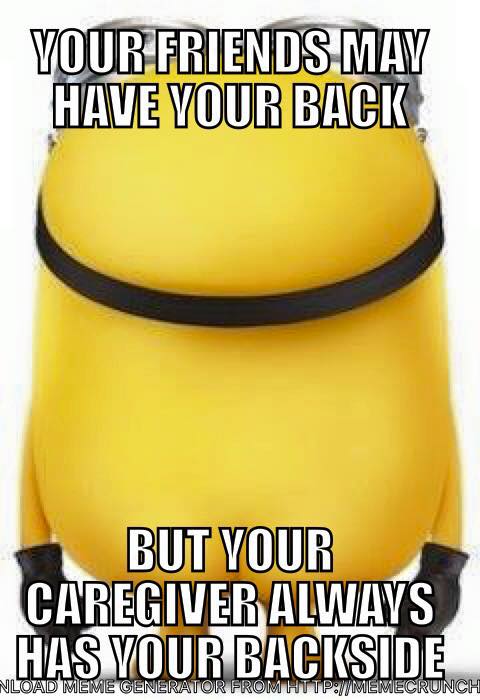 Employee or Contractor? 
Several people have suggested that rather than giving my PCAs a W-2 and withholding and matching taxes, that I could hire them as contractors. I could simply file a 1099 and not be responsible for taxes.  
But the IRS states if you pay any privately hired household worker more than $2300 per year (in 2021), then you must give the employee a W-2 and withhold taxes.
With that being said, talk with an accountant to discuss your specific situation.  
The Financial Responsibilities of Hiring a Caregiver
I sought out an online payroll service to take care of withholding Social Security, Medicare taxes, unemployment tax, and state taxes. An online payroll service allowed me to enter the hours worked and the system would automatically withhold taxes and pay the salary via direct deposit.
When the cost of the payroll service went up to $40 per month, I had to ask myself: Is the expense really worth it?
For me, the answer was an easy "Yes!"
Not only does HomePay handle payroll, but they also pay quarterly taxes for me (withdrawing from my checking account), submit all state and federal forms and my caregiver's W-2, and provide a Schedule H that I file with y own taxes. All I do is enter the hours worked on a bi-weekly basis. Since I'm already juggling a full-time job and then some, I feel it is worth saving my brain-power and energy for other things.
Keeping Your Care Attendant
If you have a great PCA, maintain a good working relationship. Appreciate a job well done. Say thank you. Be polite. Even when I have a day off from work, my PCA doesn't. I'm grateful for her thoughtfulness, attention to detail, and punctuality.
Where Do You Start? 
If you are just beginning the process of hiring a care attendant, here are some tips on how to begin:
Write down what you need help with. How often do you need assistance? How long will you need a PCA each day/visit? 
Will you provide training? Do you require any certification or license?
How much will you pay? A good PCA is worth their weight in gold. You get what you pay for.  
What are your needs on holidays? Will you pay time and a half? Adjust your schedule?  
Will you require a background check?
If your caregiver is sick, do you prefer them to not come? What is your back up plan?
How much notice will you require an attendant to give before vacations or quitting?  
How will your caregiver enter the house? Will you give the caregiver a key – or get a keypad entry? (I suggest a keypad.)
Do you want to take on the responsibilities of payroll or will you hire an accountant or online payroll service? 
Do a trial run. With a current caregiver present, allow the interviewee to see how things are done. Do they really know what a bowel program is? 
Understand that a routine takes time to develop. It typically gets smoother over time. If it doesn't, you guys might not be a good fit. And that's okay. 
Most often, a personal care attendant becomes much more than an employee; they become a friend. But remember your role. If you need to speak up and make some changes, do it. Don't be taken advantage of. 
Write a contract detailing your expectations.